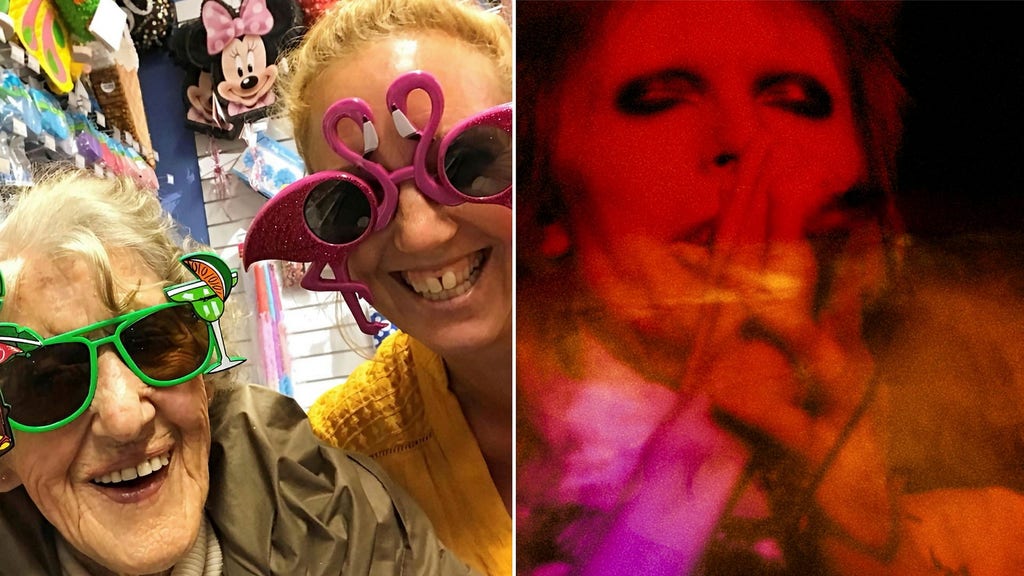 Breda, stjärnspäckade, romantiska komedier har länge varit en bristvara i biosammanhang. Även om Julia Roberts och George Clooney kanske inte har samma magiska samspel och sexiga munhuggande som de gamla screw ball-skådespelarna från förr, så är ändå "Ticket to paradise" ett välkommet inslag på repertoaren. Att filmen, om ett skilt par som tvingas samarbeta när dottern ska gifta sig, utspelar sig på paradisiska delar av Bali är en klar tillgång.
En annan film som kan erbjuda en stunds ljus i det rätt kompakta stormaktspolitiska mörkret just nu är den svenska dokumentären "Leva tills jag dör". En värmande och vänlig inblick i den svenska äldrevården på en plats där den tycks fungera, ett boende lite utanför Stockholm, där de gamla får chanse att leva fullt ut, under den tid de har kvar.
1. "Moonage daydream
Dokumentär. Regi: Brett Morgan
Magnifik hyllning till David Bowie som formmässigt och med aldrig tidigare visade bilde speglar artistens mångsidiga konstnärlighet.
2. "Joyce Carol Oates. A body in the service of mind"
Dokumentär: Regi: Stig Björkman
En av USA:s mest profilerade och rasande produktiva författare fångas i ett intimt och kärleksfullt porträtt av en skrivande människa med stor integritet.
3. "Leva tills jag dör" (ny)
Dokumentär. Regi: Åsa Ekman m fl
Värmande och vitalt om ett äldreboende utanför Stockholm där de gamla får chansen att sluta med flaggan i topp
4. "Ali & Ava"
Drama. Regi: Clio Barnard
Med: Adeel Akhtar, Claire Rushbrook
Galet romantisk socialrealism från bedagade arbetarstaden Bradford.
5. "Nope"
Science fiction. Regi: Jordan Peele.
Med: Daniel Kaluuya, Keke Palmer.
Jordan Peele följer upp sina skräcksuccéer "Get out" och "Us" med en vild genremix.
6. "Heltid"
Drama. Regi: Eric Gravel
Med: Laure Calamy, Geneviève Mnich
Laure Calamy är fantastisk som livspusslande kvinna på gränsen till nervsammanbrott.
7. "Rimini"
Drama. Regi: Ulrich Seidl
Med: Michael Thomas, Tessa Göttlicher
Bedagad schlagersångare som charmar äldre damer på i ett vintrigt Rimini får oväntat besök.
8. "Ticket to paradise" (ny)
Dramakomedi. Regi: Ol Parker
Med: Julia Roberts, George Clooney mfl.
Stjärntät romantisk komedi som erbjuder en stunds eskapism i höstmurret.
9. "Stammisar"
Dramakomedi. Regi: Måns Nyman
Med: Carla Sehn, Joel Spira
Fyndig och rimmande debutfilm om singlar på kärleksjakt på Södermalm.
10. "Tystnaden i Sápmi"
Dokumentär. Regi: Liselotte Wajstedt
Medverkande: Ida Labba Persson m fl
Sexuella övergrepp i det samiska samhället – och tystnad som överlevnadsstrategi
Läs DN:s filmrecensioner och mer om film.
Originalartikel: Klicka här