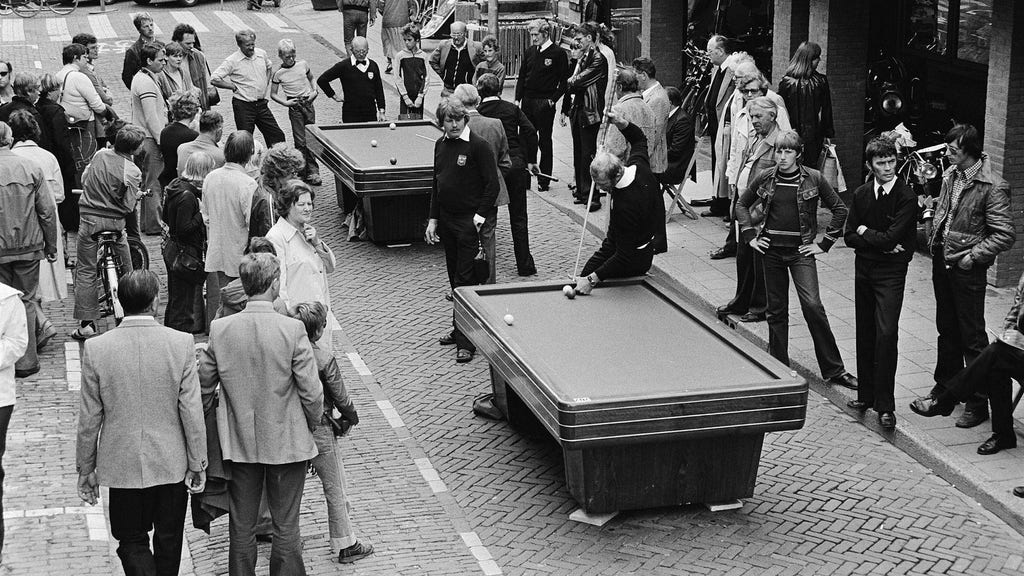 "Kommer det inte från hard knock? Som i att man är svår att slå ut?" säger min man.
Han sitter på andra sidan frukostbordet och läser mitt kåseri för Namn och Nytt. Och han köper inte alls min nyfunna definition av ordet "hårdnackad". Min kusin (hon som trodde att potatisen King Edward i själva verket hette Kring Edvard eftersom det var namnet på den lokala potatisbonden) erkänner däremot att hon precis som jag alltid varit övertygad om att ordet har med hönsslakt att göra. Som i "svår att nacka".
Men enligt Nationalencyklopedien är alltså betydelsen en helt annan: sen 1526 används ordet hårdnackad som synonym till "nackstyv". Inte en ilsken, svårnackad tupp, utan en person som vägrar böja sitt huvud inför överheten. Vilket kanske är samma sak, nu när jag tänker efter.
Min kompis odlar-Bella hör av sig för att berätta om en egen missuppfattning, från tiden som nyinflyttad Stockholmare: Biljardsgatan. "Som jag långt upp i tjugoårsåldern använde som beteckning på det jag sedermera insåg är Birger Jarlsgatan." Hennes kompis Helena sa också länge "Nu är det andra kulor i källarn" när det hade blivit annat ljud i skällan.
Den här typen av felhörning har ett namn, mondegreen. Ordet myntades av den amerikanska journalisten Sylvia Wright, som även skrivit boken "Get away from me with those Christmas gifts". Oftast används mondegreen om låttexter, där klassikern är att sjunga "Excuse me while I kiss this guy" medan Jimi Hendrix sjunger "Excuse me while I kiss the sky".
Att höra "There's a bathroom on the right" i stället för "There's a bad moon on the rise" kallas dock för McGurk-effekten.
Ytterligare en vän berättar om ett barndomsminne från verandan på halländska landsbygden. Ibland kom en farbror från stan på besök på verandan. En kväll sa han "Vad mycket hanmyggor ni har här."
Alla på verandan imponerades. Ingen hade vetat att han var en sån insektsexpert, att han kunde könsbestämma myggor. Farbrorn slog ödmjukt ifrån sig. "Äsch, det är faktiskt inte särskilt svårt. Titta själva, de är jättemycket större än honmyggorna", sa han och pekade på en harkrank.
Så om historiska missuppfattningar kallas howlers, felhörningar kallas mondegreen och orsakas av McGurk-effekten, vad kallar vi då dessa situationer där vi helt enkelt missuppfattar verkligheten som omger oss? Jag tänker att vi helt enkelt får komma på ett nytt ord.
Allra helst ett som är riktigt lätt att missuppfatta och höra fel.
Läs fler kåserier av EU, till exempel om vad vi egentligen säger när vi talar om dofter.
Originalartikel: Klicka här